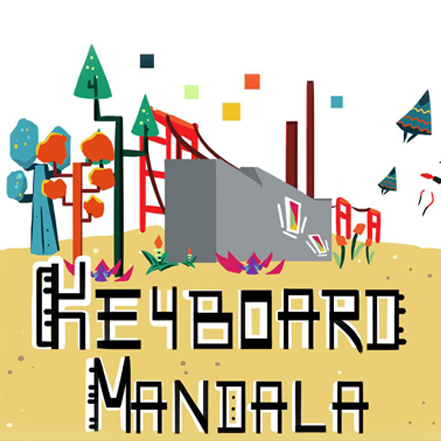 Keyboard Mandala by Titouan Millet is a two players poetic and cooperative work of art. With the gamepad in hand, the first player walks through an initially empty desert. By playing the synthesizer, the second player populates this desert with various elements while modifying the colors of the scenery.
Keyboard Mandala is a hybrid experience, between music, art and game. It has been exhibited at numerous events throughout Europe, in Germany, England and Netherlands.
The artistic team is composed of Titouan Millet, Héloïse Lozano, Mélissa Houyez and Roméo Gola.